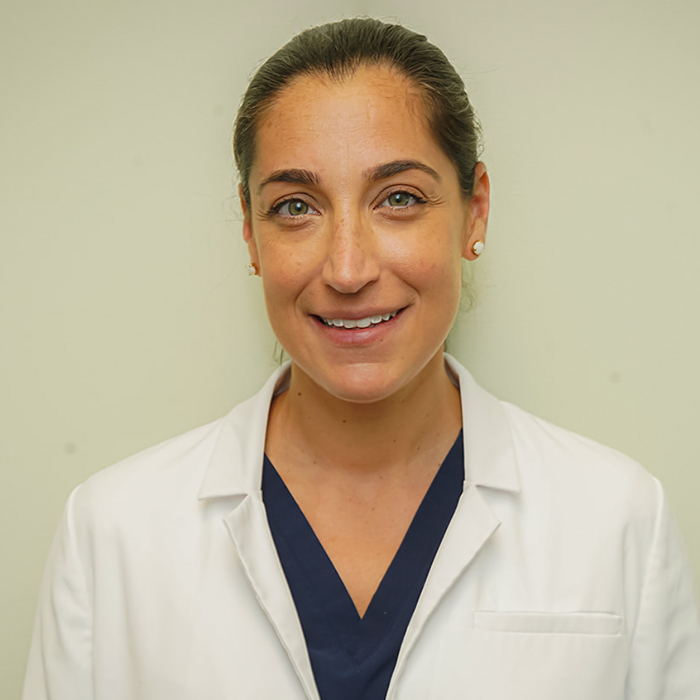 Dr. Ariel Cross brings with her over a decade of dedicated experience in the field of dentistry, having practiced in both New York City and Florida. Growing up in the peaceful town of Potomac, Maryland, she pursued her dental education at the University of Maryland Dental School. Her journey led her to New York City, where she refined her skills through a residency at Maimonides Hospital in Brooklyn. In 2019, she embraced a new chapter in Florida
Dr. Cross' academic background includes studies at Tulane University in New Orleans, where she pursued Biology with an artistic flair, evidenced by her minor in Art. Her appreciation for the creative aspect of dentistry is evident in her pursuit of expertise in veneers, facial aesthetics, and orthodontics.
Beyond her professional accomplishments, Dr. Cross remains deeply compassionate and innovative. During her time in New York, she extended her expertise to sleep medicine, collaborating with renowned ENT specialists to offer innovative oral appliance therapy for individuals with sleep apnea.
A strong advocate for giving back, Dr. Ariel Cross actively participates in initiatives like the Alpha Omega Holocaust Survivors Program, Caridad Çenter, and Mission of Mercy Florida, providing essential dental care to underserved communities.
Outside of her professional life, Dr. Cross finds joy in family. Having met her husband in bustling New York City, they embarked on a journey to Florida, where they now cherish weekends spent exploring playgrounds, zoos, and the beach with their two young daughters. Her personal interests include biking, skiing, and a growing aspiration to learn surfing.
Dr. Ariel Cross' patient-centered approach has fostered a loyal following, a testament to her genuine warmth and caring demeanor. Her commitment to treating each patient as an individual, like a part of her extended family, defines her practice and highlights her dedication to personalized care.